GOTHNEWS
Nuove Uscite (04/10/16)
THE PREACHERS OF NEVERLAND
Indietro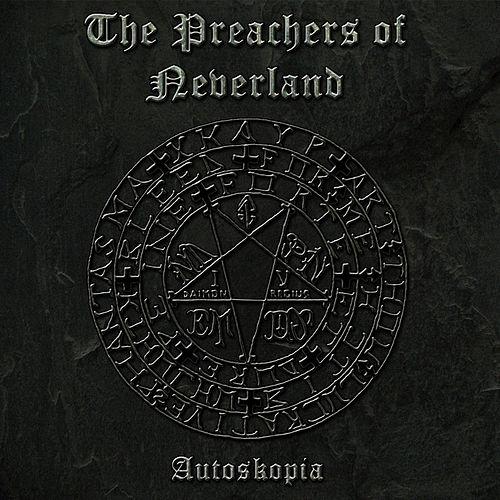 Seconda perla gothic-rock riscoperta dalla Preachers Cath Records: con la versione full-length cd si da lustro ad "Autoskopia" dei leggendari THE PREACHERS OF NEVERLAND.
Edito originariamente come 12" di debutto del combo Svedese, Autoskopia 2016 comprende anche sette bonus-tracks inedite recuperate nelle registrazioni dell'epoca totalmente rimasterizzate per l'occasione. Aperto dalla hit "Bleed for me", questo album mostra il lato più gothic-rock old school dei Preachers Of Neverland che con il tempo si apriranno ad influssi industrial-rock presenti nel primo full-length "The Artificial Paradise" del 1995. "Autoskopia", dove il sound dei Fields Of The Nephilim incontra quello dei The Mission è l'ennesimo album imperdibile del 2016. Out dal 28 Settembre in edizione limitata a 300 pezzi
TRACKLIST: 01 Bleed For Me (version); 02 Sermon Of Blood; 03 Peine Forte Et Dure; 04 Headaches (Brainquakes); 05 Bleed For Me (1991); 06 Xkayp(1991); 07 And In The Morning; 08 Peepshow Creepshow; 09 A Trail Of Sparks; 10 Enbalmada (The Trip); 11 Raison D'être (Incision).