CONCERTI
LEGION OF THE DEAD FESTIVAL a Bologna
venerd́ 17 Maggio 2013 @ Xm24
Indietro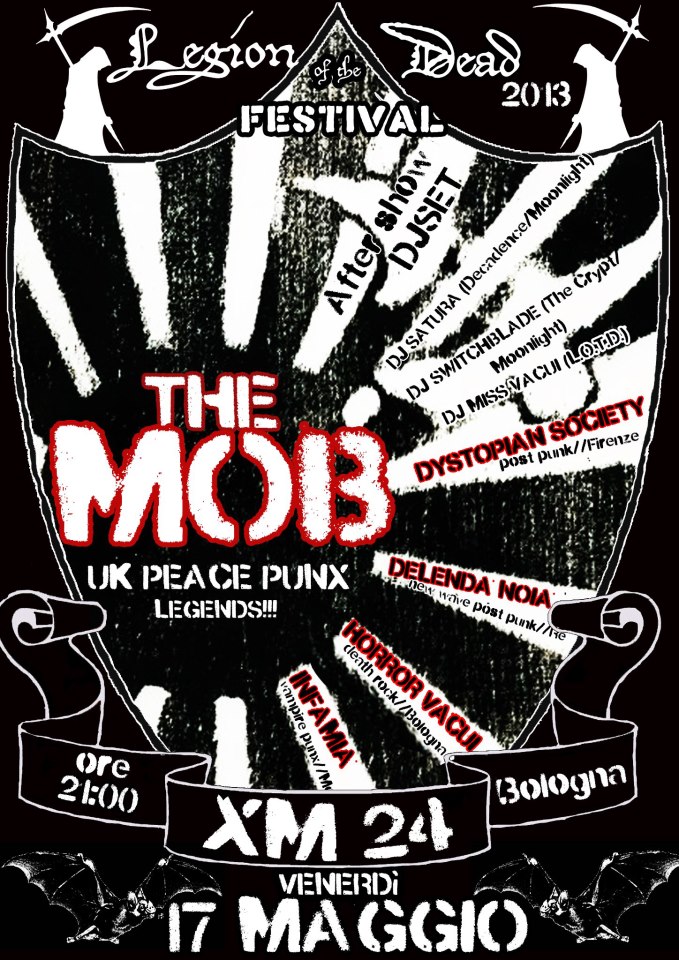 LEGION OF THE DEAD FESTIVAL

First international festival of the Legion Of The Dead congregation.
THE MOB: UK peace punk legends
DYSTOPIAN SOCIETY: Post punx//death rock da Firenze
DELENDA NOIA: electronic new wave/post punk da Reggio Emilia
HORROR VACUI: death rock vampire punx da Bologna
INFAMIA: macabre punk da Modena
+++
Batcave afterparty with new wave/post punk/goth rock/death rock/punk rock dj set:
- DJ Satura (Decadence - Moonlight)
- DJ Switchblade (Moonlight - The Crypt)
- Mrs Vacui DJ (LOTD - Bolognina warriors)
+++
Il concerto inizia puntuale. Porta la tua voglia di supportare la serata e di ballare.
INGRESSO 5 euro
Xm24
Via Fioravanti 24, Bologna

https://www.facebook.com/events/230958893708551/?fref=ts